Common Reasons For Child Custody Modifications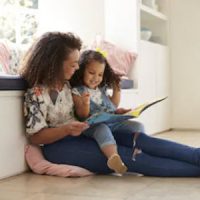 Change is one of the only constants in life and after a divorce, the orders that were initially issued may no longer be practical for one or both parties involved. This holds true for child custody orders, as well. Years after a divorce, there are many circumstances that can change that warrant a modification to an existing child custody order.
To obtain a modification, you must show that there has been a substantial change of circumstances. An inconvenience is not enough to change a child custody order. So, what constitutes a significant change of circumstances? Our Long Island post-divorce modifications lawyer outlines some common examples below.
Relocation of One Parent 
It is not uncommon for one party to want to move after their divorce case is finalized. A person may move for better work opportunities, or they may simply want to be closer to family. When one parent moves away, particularly when they move to a different city or state, it can become a burden for the parent who did not relocate. In these situations, the parent who is experiencing hardship with visitation can petition the court for a modification.
The Situation of the Parents 
Child custody is often awarded to one parent when the other is incapable of properly providing for the child. For example, when one parent has a substance abuse problem or suffers from severe depression at the time custody is awarded, the other will probably receive the majority of child custody. If a parent suffering from such a problem can overcome it, they may have a case to modify the original order so they can spend more time with their child.
Changing Needs of the Child 
Children develop very rapidly and their needs change. A child custody order that was once appropriate may no longer be a good fit in the years to come. For example, a school closer to the non-custodial parent may better serve the needs of the child, warranting a child custody modification to make it easier for the child to attend the institution.
Endangerment of the Child 
Physical, psychological, or sexual abuse of a child is inexcusable. If it becomes apparent that one parent is acting this way toward a child, the other party can petition the court to modify the child custody order. An ex parte order is often appropriate in these situations, which means it can be issued without a regular hearing due to the fact that it is an emergency situation.
Our Post-Divorce Modifications Lawyer in Long Island Can Help with Your Case 
When circumstances change significantly, you can obtain a child custody modification. Modifying a court order is not easy, though. At the Law Office of Joshua Adam Kittenplan, P.C., our Long Island post-divorce modifications lawyer can help you through the process and give you the best chance of obtaining the favorable outcome you are hoping for. Call or text us now at 631-499-0606 or chat with us online to schedule a free consultation and to learn more about your legal options.
Source:
nysenate.gov/legislation/laws/DOM/240