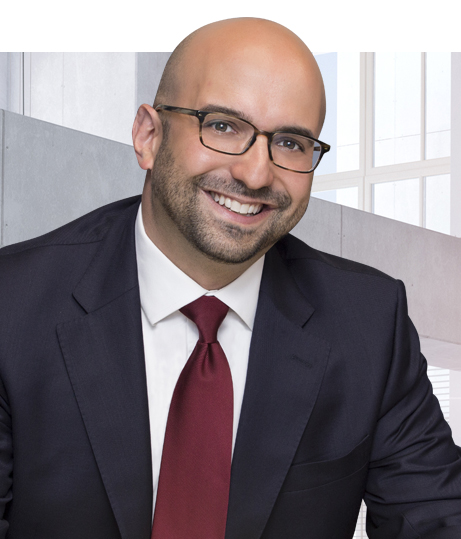 Joshua Adam Kittenplan
Professional & Experienced Family Law Attorney
"I am committed to ensuring that each of my clients emerges from their matter satisfied with my passionate representation of their interests.
I work closely with each client to ensure that I fully understand their specific needs. I believe that listening to clients is often the most important component in the attorney-client relationship and the best way to formulate an effective game plan tailored to the individual needs of each client."
Joshua Adam Kittenplan was born and raised on Long Island. He graduated from SUNY at Binghamton and later from Hofstra University School of Law. While attending law school, Joshua gained his first legal job as a law clerk with one of New York's most recognized matrimonial and general litigation law firms. While there, he gained a tremendous amount of legal experience, particularly in the area of family law. Upon graduating Law School and passing the New York State Bar Exam, that firm recruited Joshua to join them as a full-time associate.
Joshua remained with the firm for nearly five years as an Associate, gaining a tremendous amount of experience in high asset and noteworthy cases. During this time, Joshua appeared in almost every Courthouse in the New York metropolitan area. He was given the ability to litigate a wide variety of cases, including conducting hearings in custody, support, order of protection and civil contempt cases, among others. Joshua litigated countless divorce cases and had the pleasure of representing doctors, lawyers, accountants, hedge fund managers, business executives and real estate developers in their divorces. Each case presented Joshua with unique challenges as well as allowing him to gain tremendous insight into those particular industries.
Joshua also practiced extensively in the appeals courts of New York. He has briefed numerous appeals and has orally argued before the Appellate Division, First Department in Manhattan and the Appellate Division, Second Department in Brooklyn. Among many other published decisions, Joshua is particularly proud of his work in Matter of Bermeo v. Rios, 33 A.D.3d 613 (2d Dept. 2006) and Aryeh v. Aryeh, 14 A.D.3d 634 (2d Dept. 2005).
In 2008, Joshua opened his own practice. In addition to handling Family Law cases, Joshua has broadened his practice to include Real Estate matters, Appellate Practice and General Litigation. His overarching philosophy is to work closely with his clients. He believes that listening to clients is often the most important component of the lawyer-client relationship. Working together, Joshua believes that a litigant can have a more satisfactory experience if they have a better understanding of court proceedings. To this end, Joshua provides his clients with a tremendous amount of access, as he is aware that there are often high levels of anxiety during litigation. Joshua is committed to ensuring that each of his clients emerges from their matter satisfied. While the road is often winding, he believes that if he makes sure that his clients are fully informed of the processes and the possible outcomes each step of the way, they will be pleased with the end result.