How Could Social Media Affect Your Child Custody Case?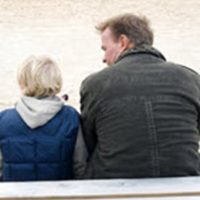 The explosion of social media in the last ten to fifteen years has made it much easier for everyone to keep in touch with friends and family members. When you are going through a child custody dispute, you may think social media is a great place to receive the support you need. While you should reach out to loved ones for support, social media is not the place to do it. Any photos, videos, comments, and anything else you publish on social media can be used as evidence against you during child custody proceedings. Below, our Long Island child custody lawyer explains further.
Social Media Evidence Can Be Used Against You
You may think the things you post to social media are fairly innocent. However, to build a strong case against you, the other side will scour your social media profiles looking for anything they can use against you. Submitting social media evidence to the court is becoming much more common as the use of it becomes more popular. According to a 2019 study, 81 percent of family law attorneys use social media posts as evidence to strengthen their case.
Some of the most common ways people use social media posts as evidence include:
Your former partner may use your social media posts showing a lot of travel, or posts in which you say you "work a crazy amount of hours," to show that you do not have the time to be the primary caregiver of a child. The other side may also find posts from a family member talking about how they care for the child while you are working.
If you have an active social life, the other side may use photos of a night out to show that you are a constant partier, even if that is not true.
Your ex may use angry statements you made about them to show that you are not willing to co-parent cooperatively.
Best Practices for Using Social Media During Custody Proceedings
To make sure social media posts are not used against you during custody proceedings, follow the below tips.
Review your privacy settings and remove your ex and any of their close contacts from your friends or followers list. Using privacy settings will offer some protection, but they are not always concrete.
Do not post anything about your former spouse or partner.
Do not post any details about your case, the courtroom, the judge, or even conversations you have had with your lawyer.
Do not post anything that can be viewed as a complaint about parenting or your child.
Ask those close to you to refrain from posting about you or your case.
Our Child Custody Lawyer in Long Island Can Advise on All Aspects of Your Case
At the Law Office of Joshua Adam Kittenplan, P.C., our Long Island child custody lawyer will offer the legal advice you need to make sure you are fully protected and have the best chance of a positive outcome. Call us now at 631-499-0606 or contact us online to schedule a free consultation and to learn more.
Sources:
natlawreview.com/article/family-law-social-media-evidence-divorce-cases
nysenate.gov/legislation/laws/DOM/240