Can You Deny Visitation If Your Ex Does Not Pay Child Support?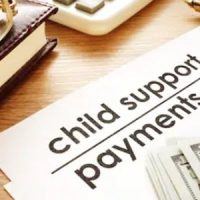 All parents in Suffolk County, and throughout New York, are required to financially support their children until they are no longer a minor. When two parents are married and then get a divorce, it is usually the parent who spends less time with the child that is ordered to pay child support. Child support are court orders, meaning they are final and legally binding. Still, this does not mean that everyone complies with orders.
In fact, a 2018 study shows that most parents are delinquent in making child support payments. The study, conducted by the United States Census Bureau, shows that only 44 percent of custodial parents receive the full amount of child support. This means that more than half of recipients do not receive full support, or any support at all. So, if your ex does not pay child support, can you withhold visitation?
The Consequences of Withholding Visitation
Like child support orders, child custody and visitation orders are also final and legally binding. They are also not tied to child support orders. This means that even if your former spouse does not pay the full amount of child support that is required of them, you cannot legally withhold visitation. Many parents think it is their right to withhold visitation when they do not receive child support, but it is not.
Violating a visitation order will result in serious consequences, and you could even be held in contempt of court for violating the order. Other consequences you may face include high fines, a permanent change to the visitation schedule, and you may be required to pay the attorney's fees and court costs if your former spouse enforces the order in court. However, while you cannot withhold visitation, there are other ways to enforce a child support order.
How to Enforce a Child Support Order
Although you cannot deny visitation without first obtaining approval from the court, you do have legal avenues for obtaining the child support owed to you. A Suffolk County child support lawyer can help you petition the court to enforce the order. The court can take many measures to enforce the order, including:
Garnishing the wages of your former spouse
Deducting child support from unemployment insurance benefits, when applicable
Freezing the bank account of your former spouse
Placing a lien on financial assets
Intercepting any state or federal income tax refund your spouse is set to receive
Seizing lottery winnings
Suspending your ex's driver's license
Suspending your former spouse's professional license
Denying passport applications and renewals
Reporting child support arrears to the major consumer credit reporting agencies
If the court finds your former spouse in contempt of court, they may also spend up to six months in jail.
Our Child Support Lawyer in Suffolk County Can Help You Petition the Court
If you need to petition the court to enforce a child support order, you need strong legal representation. At the Law Office of Joshua Adam Kittenplan, P.C., our Suffolk County child support lawyer can advise you of your options and help you through the process so you obtain the full support you need. Call us now at 631-499-0606 or contact us online to schedule a free consultation.
Sources:
census.gov/newsroom/press-releases/2018/cb18-tps03.html#:~:text=44%20Percent%20of%20Custodial%20Parents%20Receive%20the%20Full%20Amount%20of%20Child%20Support,-January%2030%2C%202018&text=JAN.,amount%20of%20child%20support%20due
nycourts.gov/courthelp/family/childSupport.shtml