How To Enforce Child Support Orders In Long Island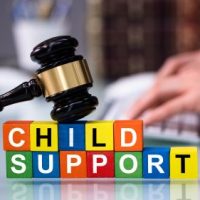 It is a very frustrating situation when a court has ordered your former spouse to pay child support and they still refuse to make payments. You may think there is little you can do and you may even consider withholding visitation from your child's other parent. This is a mistake and will only result in you facing harsh legal consequences. However, there are ways to enforce a child support order so you can start receiving the payments you need. Below, our Long Island child support lawyer explains how to do it.
Filing for Contempt 
Failing to comply with any court order can result in one being held in contempt of court. Contempt of court has many consequences for people who are convicted of it, and it can even result in jail time. To hold your former spouse in contempt, you should work with a Long Island child support lawyer who can help you draft a motion and submit it to the court.
Your former spouse will likely only face jail time if they have repeatedly failed to pay child support. If they have only missed one payment, a judge will likely order them to pay the amount that is outstanding along with a penalty.
Wage Garnishment
 If you petition the court to enforce the child support, a judge may decide to garnish your former spouse's wages. In this scenario, your former partner's employer is ordered by the court to withhold a certain percentage of their wages. These wages are then redirected to you, so you can make sure you will receive child support every time your former spouse gets paid. Unfortunately, this option is only available if your child's other parent is employed.
Property Execution
 Executing against property is a possibility, but a judge will likely only approve this if your former spouse owes a significant amount of child support.   The court can seize your former spouse's assets such as stock holdings or a bank account and use it to provide you with child support payments you are owed. While such a property execution is not always possible, it is a good option if your former spouse is not employed and therefore, their wages cannot be garnished.
Our Child Support Lawyer in Long Island Can Help Enforce Your Order 
While it is possible to enforce child support orders in New York, doing so is never easy. At the Law Office of Joshua Adam Kittenplan, P.C., our Long Island child support lawyer can advise you of your options and recommend which legal avenue is right for you. Call or text us now at 631-499-0606 or chat with us online to schedule a free consultation with our skilled attorney and to learn more about how to enforce your child support order.
Source:
nycourts.gov/courthelp/family/childSupport.shtml