How Long Must You Pay Child Support?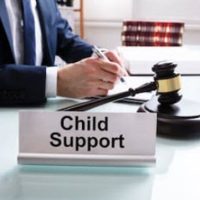 All parents in New York are legally required to financially support their children. This remains true even when the two parents were never married, or after they get a divorce. When parents are not married, at least one can be ordered by the court to pay child support. After a divorce, one parent may be awarded the majority of time with the child, making them the custodial parent. It is the non-custodial parent who is then usually ordered to pay child support. Parents who pay child support often wonder when their obligation ends. Below, our Long Island child support lawyer explains when payments may be terminated.
When Do Child Support Payments End?
Child support payments typically include basic support, as well as payments that contribute to a child's post-secondary education. Generally speaking, these payments must continue until the child turns 21 years old. If a child becomes emancipated, child support can be terminated. A child is considered emancipated when they are under 21 years of age, they no longer live with their parents, and they are self-supporting. A child can become emancipated in the following situations:
They get married,
They join the military,
They are between 17 and 21 years old and they sever their relationship with their parents and move out of the family home (excluding instances of abuse, neglect, and similar issues), and
They are at least 18 years of age and support themselves by working full-time.
When Can Child Support Payments Be Extended?
There are times when a parent can be ordered to pay child support beyond the child's 21st birthday. New York Domestic Relations Law, Section 240-D states that when a child has a developmental disability, a parent can be required to pay child support until the child turns 26 years old. The law defines a disability as a condition that involves each of the following:
A condition related to an intellectual disability, such as epilepsy, cerebral palsy, familial dysautonomia, neurological impairment, autism, or any other disorder that is closely related to an intellectual disability,
The condition originated prior to the child's 22nd birthday,
The condition has continued, or will continue indefinitely, and
The condition impairs a person's ability to substantially function in society.
Failure to Pay Child Support
It is essential that parents continue to pay child support when they are legally obligated to do so. Parents who fail to make support payments will face many consequences, including:
Larger payment amounts until back support has been paid,
Loss of state and federal tax refunds
Loss of lottery winnings
Suspension of a driver's license
A reduced credit score
Seizure of assets
Denial of passport application
Denial of business and professional license applications
If you are experiencing problems paying child support, it is critical to speak to an attorney who can advise on whether a modification is possible.
Our Child Support Lawyer in Long Island Can Help with Your Case
At the Law Office of Joshua Adam Kittenplan, P.C., our Long Island child support lawyer has a long track record of successfully helping clients. If you need a child support modification, you need to enforce an order, or you need to ask for support, our experienced attorney can help you through the process and give you the best chance of a positive outcome. Call us now at 631-499-0606 or reach out to us online to schedule a free consultation.
Sources:
nycourts.gov/courthelp/family/childSupport.shtml
nysenate.gov/legislation/laws/DOM/240-D