How Do the Courts Determine Child Support Amounts?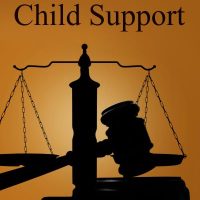 Divorce is never an easy thing to go through. You and your spouse will need to resolve complex issues such as the division of your property and whether or not one of you will receive alimony. There are other issues that arise during divorce as well that require the approval of the courts. One of these is child support.
Each state has their own rules pertaining to how child support amounts are determined. In New York, courts use the net income of each party as the basis. From there, calculations are made based on a number of factors, including how many children the couple has together. Below, our Suffolk County child support lawyer explains in more detail.
How is Child Support Determined in Suffolk County? 
The net income of each party is the total amount of income they earned after deductions such as taxes, FICA, spousal support, and support for other children are made. Once the court has determined the net income of each parent, they will multiply that amount by the number of children the couple has together. These percentages are as follows:
One child: 17 percent
Two children: 25 percent
Three children: 29 percent
Four children: 31 percent
Five or more children: At least 35 percent
After the court has made its calculation, it divides the amount between the spouses in proportion to their income. As well as basic support, parents may also be required to pay for other expenses related to the children such as medical, educational, and other needs.
When is Child Support Terminated? 
Child support is intended to help offset the costs of raising minor children. Support payments can contribute to the child's food, shelter, clothing, and other needs. Typically, child support is terminated when a child turns 21 years of age. However, there are times when child support may be terminated before this time, such as when the child becomes emancipated. There are many scenarios that could result in emancipation, such as if the child becomes self-supporting, gets married, or enlists in the military.
Prior to 2021, child support ended when a child was 21 years old, regardless of whether or not they were self-sufficient. Today, though, there is a new law in place that extends child support in certain situations. Now, child support may be extended until a child turns 26 years old if they have developmental disabilities. In order for child support to be extended, they must receive a diagnosis from a medical professional.
Call Our Child Support Lawyer in Suffolk County Today for Sound Legal Advice 
There are many factors that will affect the amount of child support parents must pay after divorce, and the duration of those payments. At the Law Office of Joshua Adam Kittenplan, P.C., our Suffolk County child support lawyer can advise on your case and help you pursue full support or protect you from unfair requests. Call or text us now at 631-499-0606 or chat with us online to book a free consultation with our attorney and to learn more.
Source:
nycourts.gov/courthelp/family/childSupport.shtml