How to Fight a False Accusation of Child Abuse During a Custody Dispute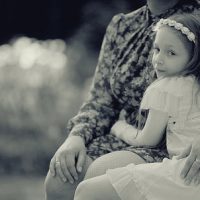 One of the hardest parts of any divorce that involves children is facing the fact that you may not be able to spend as much time with them. Your child's other parent is likely also facing these same fears. Sometimes, parents become so desperate to "win" child custody that they make false accusations against the other parent. In these instances, parents are hoping that a false allegation of child abuse can work to their advantage.
The courts take any accusation of child abuse very seriously. If you have been accused, you need to take immediate action to ensure it does not hurt your case. Below, our Long Island child custody lawyer outlines the steps to take to protect yourself.
How an Accusation of Child Abuse Affects Custody Decisions 
All child custody decisions in New York are based on what is in the best interests of the child. It is natural to assume that it is not in the child's best interests to spend time with a parent who is abusive or neglectful. However, the courts also presume that it is in the best interests of the child to maintain a relationship with both parents post-divorce.
It is possible for a court to deny any type of custody or visitation to a parent who abuses or neglects their child. On the other hand, there are other options, as well. For example, the court may order supervised visitation for the alleged abuser. False accusations of abuse or neglect can also have the opposite effect on the accuser. The court may deny an award of custody to a false accusers or limit their visitation time if the accusations are proven to be false.
How to Disprove Child Abuse Allegations 
Fortunately, there are ways to fight back against false accusations of child abuse or neglect, but you must act quickly. Although being falsely accused is incredibly frustrating, now is the time to keep a clear head. Do not focus on retaliating against your spouse but instead, collect the evidence you need to disprove the claim.
Some of the strongest evidence used in these cases includes documentation such as text messages, emails, and testimony from professionals who can refute the allegations. It is also important to examine the other parent's motives for making the false accusations, as this can help disprove the allegations. For example, creating a timeline of events prior to the accusation may show that the other party was disgruntled and therefore, had their own reasons for making the false claims.
Our Child Custody Lawyer in Long Island Can Help After an Allegation 
Being accused of abusing or neglecting your child is devastating. Still, it is important to keep calm so you can take the necessary actions moving forward. At the Law Office of Joshua Adam Kittenplan, P.C., our Long Island child custody lawyer can help you prove that abuse never occurred so your rights are protected. Call or text us now at 631-499-0606 or chat with us online to schedule a free consultation and to learn more about how we can help.
Source:
nysenate.gov/legislation/laws/DOM/240