What Is Equitable Distribution During Divorce?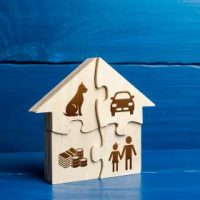 Many people only hear the term 'equitable distribution' when they are getting a divorce, and they often wonder what it means. All states in the country are governed by either community property or equitable distribution laws, and they dictate how property is divided during a divorce. Most states, including New York, follow the equitable distribution model. So, what does this mean exactly? Our Suffolk County property distribution lawyer explains below.
Equitable Distribution vs. Community Property
Some states, such as California, follow community property rules when dividing assets and debts during divorce. Community property law dictates that all marital property is divided equally, or 50/50, during divorce. Equitable distribution laws, on the other hand, state that marital property should be divided fairly during divorce. Under equitable distribution laws, fairly does not always mean equally.
Only marital property is divided in both community property and equitable distribution states. Marital property refers to any property acquired by the couple during the marriage. Any property that was acquired prior to the marriage by one person is considered separate property and is not subject to division.
Still, there are times when separate property can become marital property. For example, if one spouse received an inheritance and placed the funds in a joint bank account, they have become commingled with marital property. There is no way to determine which portion of the bank account is separate and which is marital, so it is all considered marital property.
Factors Considered During Property Division Proceedings
Due to the fact that New York family law judges must divide property fairly, and not necessarily equally, they must take many factors into consideration to ensure the division is fair. These factors include:
The duration of the marriage
The age and health of each spouse
The income level of each spouse
The separate property each spouse owned prior to the marriage
The future financial position of each party
Any need for a custodial parent to remain in the family home
Whether spousal maintenance was awarded
If either spouse has a rightful claim to marital property due to the contributions they made to it
Any rights to health insurance one spouse may lose due to the divorce
The liquid or non-liquid nature of the marital property
The tax consequences each spouse will face
Whether one spouse unfairly transferred or hid marital property in anticipation of the divorce
Any other factor the court deems material, or important
Our Property Division Lawyer in Suffolk County Can Advise On Your Case
The division of property is always a complex and potentially contentious matter during divorce. At the Law Office of Joshua Adam Kittenplan, P.C., our Suffolk County property division lawyer can advocate for your rights and advise you throughout the process so you retain the property that is most valuable to you. Call us now at 631-499-0606 or reach out to us online to schedule a free consultation with our experienced attorney and to learn more about how we can help with your case.
Source:
nycbar.org/get-legal-help/article/family-law/property-rights/