How To Divide Collectibles During Divorce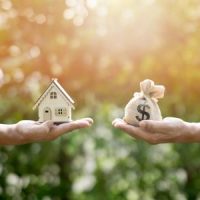 Many people start a collection while they are single and continue to add to it once they are married. Or, married couples often start collections together. Sometimes, these collections hold mainly sentimental value while others have a great deal of financial value.
Regardless of how these collections are viewed in the eyes of the beholder, they will have to be divided during divorce. This can create a great deal of anger and resentfulness between the two parties. Below, our Suffolk County property division lawyer explains the special considerations collections need during the divorce process.
Types of Collectibles Divided During Divorce 
Some collections are kept strictly for fun and the owners are not concerned with the value they hold. Other collections, though, are viewed as investments. Some of the most common types of collectibles that hold value include:
Sports memorabilia
Luxury or vintage cars
Fine art
Wine
Jewelry
Comic books
Coins
Antiques
Determining if a Collection is Marital or Separate Property
In any Suffolk County divorce, only marital property is divided. Marital property refers to any assets or liabilities acquired by the couple together during the marriage. Still, even when one spouse had a collection before getting married, there are times at least a portion of it may be deemed marital property.
How to Divide a Collection During Divorce 
The process of dividing a collection during divorce starts with determining the value of the portion that is considered marital property. This typically requires the use of a professional appraiser who specializes in the type of property being appraised.
After the property has been valued by an appraiser, it can then be divided. Ideally, couples can agree on how to divide a collection on their own. One person may keep one collection while the other retains another of equal or greater value. Or, a couple may agree on how to divide one collection between them.
When couples cannot agree about how to divide a collection, it may have to be sold. Like other assets, once a collection is sold the couple can then divide the proceeds fairly between them. Another alternative is for one person to keep the collection while relinquishing property or funds of equal or greater value.
Our Property Division Lawyer in Suffolk County Can Help with Your Collection 
If you are getting a divorce and are worried about how a collection will be divided, our Suffolk County property division lawyer can help. At the Law Office of Joshua Kittenplan, P.C., our skilled attorney can advise on how to divide these assets and will make sure that your rights are always upheld. Call or text us today at 631-499-0606 or reach out to us online to schedule a free review of your case.
Source:
nycbar.org/get-legal-help/article/family-law/property-rights/