Frequently Asked Questions About QDROs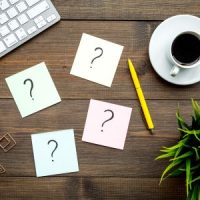 Retirement accounts and funds are some of the most complex to divide during a divorce. Sometimes, a qualified domestic relations order (QDRO) is necessary when dividing assets in certain types of retirement accounts. QDROs are highly misunderstood by people who need to obtain one, and there is much confusion about how to file one. Below, our Long Island property division lawyer clears up some of this confusion by providing the answers to frequently asked questions.
How are Retirement Funds Divided During Divorce?
If you have a 401(k) or another type of retirement account, at least a portion of it is likely to be divided during divorce. Even if you had the retirement account before you got married, you probably contributed to it during the marriage. As such, these funds contributed during the marriage are marital assets and subject to division.
There are instances when retirement funds are not divided during divorce. For example, if you and your spouse each have retirement funds of approximately equal value, you may both agree to keep your individual accounts instead of dividing both of them.
What is a Qualified Domestic Relations Order?
A qualified domestic relations order (QDRO) recognizes or creates the right for another person to receive all or a portion of benefits that are payable to a participant under the plan. Unlike in many other states, these orders are not considered qualified and so, they are called domestic relations orders. Most of the time, domestic relations orders are required when retirement funds are awarded to a spouse who is not a participant of the plan.
Why are DROs So Complex?
There are many factors that make DROs complicated. Every retirement plan is different and may contain different survivorship options, benefits, terms, and procedures for administration. These terms may also change quite often, which makes it even more challenging. Additionally, not all attorneys are aware of how to properly file a DRO, so it is important to work with a lawyer who has the necessary expertise in this area.
How Can I Prepare for a DRO?
As soon as your divorce is finalized, you should obtain your domestic relations order as soon as possible. If you wait too long the retirement plan may change record holder, the plan may be frozen, or something may happen to your former spouse. You may also learn too late that your former spouse has started to collect benefits but you are not receiving your share because the order was not filed in a timely manner.
Our Property Division Lawyer in Long Island Can Help with Your DRO
The division of retirement funds and obtaining a DRO are all very complex assets of divorce. At the Law Office of Joshua Adam Kittenplan, P.C., our Long Island property division lawyer can make sure that yours is filed as soon as possible so the benefits you deserve are not at risk. Call us now at 613-499-0606 or reach out to us online to schedule a free consultation with our experienced attorney.
Source:
osc.state.ny.us/retirement/members/divorce/domestic-relations-order