What Marital Assets are Not Divided During Divorce?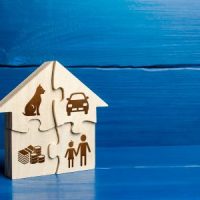 Dividing the marital assets you have accumulated over the years is often a priority for couples who are ending their marriage. You likely know which assets you would like to keep, particularly if your case involves a high net worth or substantial assets. The majority of marital assets are eligible to be equitably distributed during divorce, but this is not true of all of them. Below, our Long Island property division lawyer explains what these are.
What is Considered Marital Property? 
Marital property includes any assets and liabilities the couple acquired from the time of the wedding until the filing of the divorce summons. The summons is an important part of any divorce case, as it notifies the non-filing spouse that the other party has started the divorce process. Marital assets often include salaries, bonuses, contributions to a retirement account, vehicles, real estate property, businesses, and items purchased by either spouse.
Generally speaking, any assets or liabilities you acquire after filing the summons with the court are not considered marital property and therefore, are not subject to division. There are some exceptions to this, though. For example, if you purchased property with marital assets, they are likely subject to property division.
Timing is an important factor considered when marital assets are divided. For instance, your employer may pay you a yearly bonus. If you work six months before filing the summons, the court will consider half of the bonus as marital property, as you earned it during the marriage.
Any assets or liabilities acquired before the marriage are considered separate property and as such, are not divided during divorce. For example, if you purchased a home before you got married, it may be considered separate property. Again, however, there are exceptions. For example, if your spouse contributed to the mortgage payments or the upkeep of the home, it will be considered marital property. It is for this reason that most family homes are not considered separate property, regardless of when they were purchased.
What Marital Assets are Considered Separate Property? 
There are certain types of property that are not considered marital property, even when they were acquired during the marriage. These include:
Gifts either spouse received from a third party, such as their parents,
Some forms of compensation received by either party as a result of a personal injury claim or lawsuit, or
An inheritance from a deceased relative.
The above are just a few types of property that will be classified as separate during divorce. An attorney can review the facts of your case and identify which property is marital and separate in your case.
Our Property Division Lawyer in Long Island Can Help You Keep Assets Most Valuable to You 
At the Law Office of Joshua Adam Kittenplan, P.C., our Long Island property division lawyer can identify which assets are marital and which are separate and help you keep what is most valuable to you. Call or text us now at 631-499-0606 or chat with us online to schedule a free consultation and to learn more.
Source:
nycbar.org/get-legal-help/article/family-law/property-rights/