What is an Irretrievable Breakdown of a Marriage?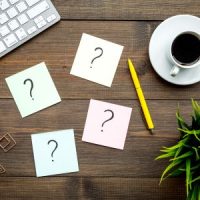 There could be many reasons why you are thinking of divorce. Perhaps your spouse was unfaithful to you, or maybe you have simply grown apart. Regardless of the reason, you must meet specific requirements before you can legally dissolve your marriage. In 2010, New York became the last state in the country to adopt no-fault divorce laws. Since that time, many people have filed on the grounds of an irretrievable breakdown of a marriage. If you are thinking about filing on these grounds, it is important to understand what it means. Our Suffolk County explains more below.
What Does Irretrievable Breakdown of the Marriage Mean? 
To file for divorce on the grounds of an irretrievable breakdown, you must only show that your marriage has broken down and you and your spouse are not capable of repairing the relationship. Whether or not a marriage is irretrievably broken is quite subjective, but if you and your spouse continually disagree and are unable to resolve your differences, this could be the only ground you need to file.
Before filing for divorce based on an irretrievable breakdown, you must show the relationship has been broken for at least six months. This ground is often used in uncontested cases during which both spouses can agree to all terms of the divorce including property division and child custody.
Other Grounds for Divorce in Suffolk County 
While many people today file on the grounds of an irretrievable breakdown, there are other grounds you can file on, as well. These are as follows:
Cruel and inhumane treatment
Abandonment
Imprisonment of three years or more, unless the spouse was released over five years ago
Adultery, unless it has been more than five years since the discovery
Judgment of Separation given by the court for at least one year
If you file for divorce on any of the above grounds, you must also prove your case.  This can be difficult in certain cases and it may not also help your case. For example, if you file on the grounds of adultery, you must prove that your spouse had an affair. Depending on the facts of your case, it also may not help you obtain a favorable outcome. Filing on grounds of fault will always add a level of conflict that can make a case take longer, which will also make it more costly. A Suffolk County divorce lawyer can advise on which grounds you may want to file.
Call Our Divorce Lawyer in Suffolk County for a Free Review of Your Case 
Divorce is a very emotional time, but it is also a confusing one. There are pros and cons to filing both fault and no-fault divorce and our Suffolk County divorce lawyer can advise you on what those are. At the Law Office of Joshua Adam Kittenplan, P.C., our experienced attorney can review the facts of your case and provide sound advice so you can make the decisions best for you. Call or text us now at 631-499-0606 or contact us online to schedule a free review of your case.
Source:
law.justia.com/codes/new-york/2018/dom/article-10/170/