What to Do if Your Spouse is Hiding Assets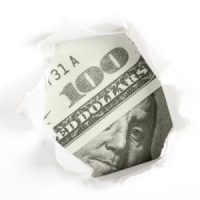 Divorce is always extremely difficult, but when spouses are hiding assets, it can make the process even more challenging. When a spouse hides assets, they typically do so in order to protect the property from being divided as part of the divorce process. Hidden assets will always cause delays in the divorce process, and discovering them can also be costly. Below, our Long Island property division lawyer outlines how to find hidden assets.
Use a Private Investigator 
One of the best ways to discover hidden assets is to work with a private investigator. A private investigator will know how to investigate financial records and use other strategies to find property you may not be able to discover on your own. A private investigator may also survey your spouse to determine if they are hiding property, such an expensive vehicle or jewelry.
Find Discrepancies in Financial Documents 
It is always important to review your financial documents thoroughly if you are getting a divorce, even if you do not think your spouse is hiding assets. Important records to review include tax returns, bank statements, and credit card statements. If you suspect your spouse is hiding assets, look for discrepancies such as unknown accounts or unfamiliar payments to creditors. Also look at bank statements to determine if any large deposits or withdrawals have been made.
Contact a Forensic Accountant 
Forensic accountants are very valuable resources when trying to discover hidden assets. Forensic accountants have the necessary experience to analyze financial records and identify any discrepancies that your spouse is hiding assets. A forensic accountant can also testify in court, if needed.
Review Your Spouse's Social Media Profiles 
Social media profiles can show that your spouse is hiding assets. Photos and posts can indicate if your spouse has made purchases, such as an expensive vacation home, and did not disclose them.
Ask for Financial Disclosure 
In the majority of cases, both spouses must disclose all of their assets and liabilities. You can ask your spouse for a full financial disclosure if you think they are hiding assets. If they refuse to provide this disclosure, it may be possible to take legal action against them to force the disclosure.
Freeze Joint Accounts 
Joint bank accounts are sometimes frozen during the divorce process. Doing so can prevent your spouse from making large withdrawals or hiding funds. You likely cannot get a bank account frozen on your own, but a lawyer can help you obtain a court order informing the bank to freeze the account.
Our Property Division Lawyer in Long Island Can Help Find Assets 
Spouses hide assets during divorce more often than people think. At the Law Office of Joshua Adam Kittenplan, our Long Island property division lawyer knows the strategies to use to discover them so you obtain the full and fair settlement you are entitled to. Call us now at 631-499-0606 or chat with us online to book a free consultation with our skilled attorney and to learn more.
Source:
nycbar.org/get-legal-help/article/family-law/property-rights/