How Is Property Divided During Divorce?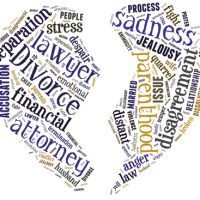 As a couple, you and your spouse likely acquired many assets together during your marriage. These may include the family home, vehicles, furniture, and even valuable collections. If your marriage ends, these assets must be divided between you and your spouse, and that is often an element that becomes very contentious during divorce proceedings. So, how is property divided during divorce? Below, our Long Island property division lawyer explains.
What Property is Divided? 
New York falls into the majority of states that follow equitable distribution laws. These laws stipulate that while marital property is divided fairly during divorce, that does not necessarily mean it is divided equally. Essentially, instead of dividing property evenly down the middle between the two parties, a court may find that one part has more rights to certain assets, while the other is responsible for a larger portion of debt.
Again, only marital property is divided during a divorce. Marital property refers to any assets or debts acquired during the marriage. While assets are divided, so too, is marital debt. Additionally, certain property may be classified as separate property even when it was acquired during the marriage, such as an inheritance. To be kept as separate property, these assets cannot be commingled with marital property.
How to Divide Property During Divorce 
There are many ways to divide property during divorce. Ideally, couples can reach an agreement on their own about how division will occur. As long as the agreement is fair to both parties, a judge will approve it and the agreement will become legally binding. Unfortunately, it is not always possible for couples to reach an agreement without outside help.
When couples cannot agree how to divide property, there are a number of methods they can use to try and reach an agreement. Mediation is the most common of these. A form of alternative dispute resolution, mediation involves the couple meeting with a third party mediator, who remains neutral and objective throughout the process. The mediator tries to help the couple reach an agreement through compromise and communication.
Collaborative law is another form of alternative dispute resolution that can help couples reach an agreement. Instead of a mediator, the attorneys for both sides negotiate until a fair settlement is reached. If a fair settlement is not reached during collaborative law, the attorneys must withdraw from the case and cannot represent the same client during litigation.
Litigation is the most expensive and most time-consuming way to resolve property division issues. This process requires both parties to go to court so a judge can make the final decision. While expensive and lengthy, sometimes this is the only way to resolve disputes during divorce.
Our Property Division Lawyer in Long Island Can Protect what is Most Valuable to You 
If you are getting a divorce, our Long Island property division lawyer at the Law Office of Joshua Adam Kittenplan, P.C. can help you reach a settlement that is fair and that protects what is most valuable to you. Call or text us now at 631-499-0606 or chat with us online to schedule a free consultation and to learn more.
Source:
nycbar.org/get-legal-help/article/family-law/property-rights/