Can I Force My Spouse Out of the Family Home?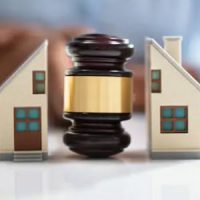 Once you have made the difficult decision to end your marriage, you may want to start leading separate lives as soon as possible. You may want your spouse to move out of the family home and you may have even thought of forcibly evicting them. As with many matters in divorce, the law is very clear about forcing your spouse to move out of the marital home. Below, our Long Island property division lawyer explains more.
Can I Evict My Spouse from the Family Home? 
The law and the family courts in New York are fairly clear on the issue of forcing your spouse out of the marital home until your case is finalized. Generally speaking, you cannot evict your spouse from the family home until your divorce is finalized. Even at that time, whether you can evict your spouse from the house or not depends on the specific facts of your situation and the orders issued during your divorce.
Any property acquired during the marriage is considered to be jointly owned by you and your spouse. This usually includes the family home, even if the title only shows one person's name. Even if the home was purchased prior to the marriage, it may still be classified as marital property. If the spouse who did not purchase the home contributed to its mortgage payments or upkeep, it is considered marital property.
Due to the fact that family homes are generally considered marital property, your spouse has a right to at least a portion of it. For this reason, you cannot evict them from property that they have a legal claim to.
Exceptions to Removing Your Spouse from the Home 
As with most legal matters, even though the law is quite clear, there are still some exceptions. For example, the court may consider if your spouse has obtained alternative housing. If you can show that your spouse has rented another residence, a judge may order them to leave the family home.
Additionally, a judge will also consider whether continuing to cohabitate with your spouse would pose a danger to you or your children. In these cases, you can obtain an order of protection or order of exclusive use and occupancy that could include many provisions, such as forcing your spouse out of the family home.
Our Property Division Lawyer in Long Island Can Advise On Your Case 
If you are going through a divorce, our Long Island property division lawyer can advise on all aspects of your case. Our seasoned attorney at the Law Office of Joshua Adam Kittenplan, P.C., will provide advice and recommendations that protect your rights and best interests so you obtain the full settlement you are entitled to. Call or text us now at 631-499-0606 or chat with us online to book a free consultation and to learn more.
Source:
nycbar.org/get-legal-help/article/family-law/property-rights/