What Type of Divorce is Right for You?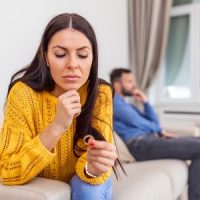 Although every divorce case does have to go through the court, this does not necessarily mean the two spouses have to enter litigation. There are many ways to get a divorce today with mediation and negotiation being the two most common. Collaborative law is an option that is becoming more popular today. The last resort should be litigation, which is generally only used in high conflict cases. Below, our Suffolk County divorce lawyer explains more about these options.
Negotiation 
One of the most common ways people get a divorce is by negotiating a settlement. This does not have to occur between you and your spouse directly. Usually, attorneys representing each side will negotiate with each other. When an offer is made, your lawyer will review it with you, make recommendations, and advise on whether the offer is fair. If it is not, they will return to the negotiation table until a fair agreement is reached.
Mediation 
If you and your spouse cannot reach an agreement, entering mediation can be very helpful. A neutral third party mediator will meet with you and your spouse, either individually or separately, and help you compromise and communicate with your spouse. The ultimate goal is that you reach an agreement. You can have legal representation during mediation but as with any other type of divorce, you are not required to work with a lawyer. However, a lawyer can provide sound legal advice during the process and make sure your rights are upheld.
Collaborative Law 
Through collaboration, you work with your spouse to reach an agreement that is suitable for both sides. Unlike mediation, during which many people choose not to work with a lawyer, it is critical that you have legal representation during collaborative law. Again, the attorneys for both sides will negotiate on behalf of their clients to reach a settlement agreement that is fair to both spouses. One of the elements of collaborative law that sets it apart from others is that it is results-driven. This means that if collaboration fails, the same attorney cannot represent you during litigation.
Litigation 
Litigation is the costliest and the most time-consuming way to get a divorce. Still, sometimes it is necessary in order to make sure your rights are upheld and that you obtain the fair outcome you deserve. During litigation you, your spouse, and the attorneys representing both sides will present your arguments to a judge in court. After hearing from both sides and reviewing the facts of the case, the judge will then make all final decisions. The issues ordered by a judge are final and legally binding.
Our Divorce Lawyer in Suffolk County Can Advise On Your Options 
If you are thinking about ending your marriage, you have many options. At the Law Office of Joshua Adam Kittenplan, P.C., our experienced Suffolk County divorce lawyer can explain what they are and help you determine which one is right for you. Call or text us now at 631-499-0606 or chat with us online to book a free consultation with our attorney and to learn more.
Sources:
nysba.org/NYSBA/Practice Resources/Substantive Reports/PDF/10-31-02UMAFINALDISCLAIM.pdf
law.justia.com/codes/new-york/2018/dom/article-10/170/