The Top Eight Reasons for Divorce in Suffolk County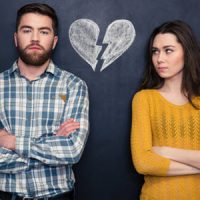 No one gets married thinking it is going to end at some point. According to the divorce rate in New York and throughout the country, though, divorce is very common. There are many reasons people choose to end their marriage, but some are more common than others. Our Suffolk County divorce lawyer explains what these are below.
Adultery 
Infidelity is one of the main reasons people choose to divorce. When a person cheats on their spouse, it can cause great emotional pain, trust issues, and damage the marriage beyond repair. In many cases, the spouse who was cheated on finds it too difficult to move past.
Breakdown of Communication 
Ineffective communication, or a lack of communication, is another reason people often choose to divorce. When couples cannot express their emotions and feelings with each other, it can lead to conflict, misunderstandings, and feelings of resentment.
Money Issues 
Issues surrounding money, such as overspending or debt, can push a marriage to its breaking point. The stress caused by money issues often creates tension in the marriage and seeps into every other aspect of the couple's life. In many cases, the damage caused by money issues is irreversible.
Different Beliefs and Values 
People do not always make sure their beliefs and values align before they get married. Or, they do but over time, those beliefs and values change. When people find they differ in religious beliefs or parenting styles, it can create enough tension to result in divorce.
Lack of Intimacy 
Intimacy is critical for any marriage. Even when partners are no longer able to be physically intimate, there should still remain emotional intimacy. Emotional intimacy requires people to see their spouse as their best friend, and someone who can be trusted and confided in. When any form of intimacy is lost in a marriage, the damage can be irreparable.
Unrealistic Expectations 
People sometimes get married with unrealistic expectations. They may expect their spouse to fulfill all of their emotional needs, or they may expect their partner to change at some point in the future. Ultimately, this can lead to frustration, disappointment, and divorce.
Growing Apart 
People can grow during their marriage and this is actually healthy. However, when spouses grow apart rather than grow together, it can be very detrimental. Spouses may find that they now have different interests and they do not spend time together. This can result in couples drifting apart and eventually getting divorced.
Addictions and Mental Illness 
People sometimes find that their mental health deteriorates during a marriage, or they may develop an addiction. This places a great deal of strain on their partner and the marriage, resulting in divorce.
Call Our Divorce Lawyer in Suffolk County Today 
Regardless of the reason for ending your marriage, you need sound legal advice. At the Law Office of Joshua Adam Kittenplan, our Suffolk County divorce lawyer can provide it while making sure your rights are protected so you obtain the fair settlement you deserve. Call us now at 631-499-0606 or chat with us online to book a free consultation.
Source:
law.justia.com/codes/new-york/2018/dom/article-10/170/