How to Prepare Your Child for Custody Modifications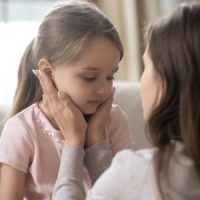 After a divorce that involves children, a judge will issue an order regarding child custody. Months or even years later, there may be a substantial change of circumstances that requires a modification to the original order. You may be prepared for the changes that are about to take place, but the same may not be true for your child. Below, our Long Island post-divorce modifications lawyer outlines some tips that can help you prepare them for what is about to happen.
Tell Your Child About the Changes Early 
Of course, you will have to tell your child about the changes at some point, but you should try to do it as early as possible. This will give your child time to adjust to the changes. Tell your child the reason for the change and how it will impact them. Also let your child know that they are in a safe space and that they can tell you how they feel about the change without worrying about being criticized or judged. Talking about how they feel may make the change easier.
Remain Patient 
Remember that modifying a child custody order will greatly impact the child's life and they may react to it in a number of different ways. They may become sad or angry, or withdraw from family activities they once loved. Now is the time to give your child the space and time they need. If your child wants to talk to you about the change, listen to their concerns without trying to fix everything right away.
Ask if They Want to Speak to Their Attorney 
Attorneys are sometimes appointed by the court to represent the child's best interests, particularly in high conflict cases. If an attorney has been appointed to represent your child, ask if they want to speak to their attorney. A lawyer can sometimes help your child understand the legal aspect of a child custody modification.
Encourage Activities 
Engaging in regular activities can help your child process their emotions. Encourage your child to journal, exercise, draw, or read. You can also plan activities to do as a family. Baking, hiking, and even just going to the park for a day can strengthen your relationship with your child during this time. Spending time together doing something fun will also provide your child with good memories, which is important during what may be a difficult time for them.
Our Post-Divorce Modifications Lawyer in Long Island Can Assist with Your Case 
Navigating a child custody modification will not be easy for you or your child, but obtaining sound legal advice can help you do it successfully. At the Law Office of Joshua Adam Kittenplan, P.C., our Long Island post-divorce modifications lawyer can help you through the process so it is as easy as possible for your entire family. Call or text us now at 631-499-0606 or chat with us online to arrange a free review of your case and to learn more about your legal options.
Source:
nysenate.gov/legislation/laws/DOM/240