How Is Spousal Support Determined In Suffolk County?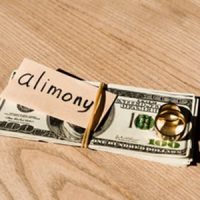 If you are going through a divorce, you may be concerned that you will not be able to enjoy the lifestyle you have become accustomed to during your marriage. If this is a worry of yours, you may be able to pursue spousal support. You can reach an agreement with your spouse about maintenance, or a family law judge may determine the amount and duration of support. Below, our Suffolk County spousal support attorney outlines the factors considered when these decisions are made.
The Length of the Marriage
Generally speaking, the longer that you were married, the more spousal support you are likely entitled to receive. This is especially true if you earn significantly less than your spouse, or if you stayed home to take care of the household and raise the children while your spouse went to work. There are guidelines for determining the duration of spousal support based on the length of the marriage. These are as follows:
15 to 30 percent of the length of the marriage for marriages that lasted up to 15 years,
30 to 40 percent of the length of the marriage for marriages that lasted between 15 and 20 years, and
35 to 50 percent of the length of the marriage for marriages that lasted 20 years or more.
Property Division Issues
If you received a significant amount of assets during the divorce, any spousal support you are awarded could be lowered. Additionally, if you have significant resources, such as an inheritance or substantial premarital assets, it may also lower the total amount of support you receive.
Potential Earning Capacity
You can still receive spousal support if you have the education, training, or opportunity to earn an income that can support you financially. However, when you have these skills, a court may award spousal support for a shorter duration or a lesser amount. On the other hand, if you need time to acquire the necessary training or education, or to find employment opportunities, the court may award spousal support for a longer duration.
Your Spouse's Income and Your Needs
Whether or not spousal support is awarded at all will largely depend on whether your spouse has the financial ability to provide for your reasonable needs. If your spouse's income is too low to provide for their own needs as well as your own, it is unlikely that a court will award alimony. Additionally, if the court determines that you can provide for your own reasonable needs, the judge may not award spousal support.
Our Spousal Support Attorney in Suffolk County Can Help with Your Case
Spousal support always has the potential to become contentious during divorce. At the Law Office of Joshua Adam Kittenplan, P.C., our Suffolk County spousal support attorney can negotiate with the other side on your behalf, or represent you during a divorce trial to ensure you receive the full and fair alimony you deserve. Call us now at 631-499-0606 or connect with us online to schedule a free consultation and to learn more about your legal options.
Source:
nycourts.gov/courthelp/family/spousalSupport.shtml