Need To Change Your Divorce Lawyer? Here Are Three Signs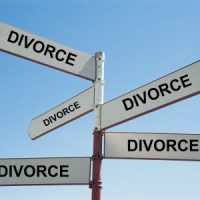 If you are going through a divorce, the lawyer that represents your best interests will have a major influence on the outcome of your case. Most divorce attorneys in New York tell their clients that they will make their case a priority and do whatever is necessary to secure a favorable outcome. Unfortunately, this just is not true for every lawyer and people sometimes feel stuck with legal counsel they are not comfortable with. If you are going through a divorce, below are three signs that you may need a new lawyer.
They Do Not Listen to You
Your divorce lawyer works for you and they should always act in your best interests. To do this, they may inform you of what to expect and make certain recommendations. Still, you should always make the final decision and should never feel pressured into accepting a settlement or other option that makes you uncomfortable.
Additionally, if your lawyer forgets important details of your case or regularly does things that contradict what you have discussed together, it is a sign that your lawyer is not listening to you. Listening is a huge part of a lawyer's job and if they are not doing it, maybe it is time to find a new one.
They Do Not Respond to You
Just as your lawyer should always listen to you, they should also always respond to you in a timely manner. You may have questions or concerns, or need to provide an update on a specific situation in your case. Your lawyer should be there for you to address any issue you have and to assuage your worries or fears. If you find that you are always sending emails or leaving phone messages but your lawyer does not respond in a timely manner, it may be time to speak to someone who will.
They Do Not Meet Deadlines
In any divorce case, there are many deadlines you must meet. These deadlines often correlate to the court's schedule and so if you miss them, it could jeopardize the entire process. At the very least, it will annoy the judge, which will not look favorably on you. If your lawyer is constantly asking for extensions, particularly if you do not understand the reason, it may be a sign that you need new counsel. Also, if you receive court notices that you missed a deadline, it might also be time to speak to another lawyer.
Our Divorce Lawyer in Long Island Can Provide Timely Advise On Your Most Important Issues
You need to feel comfortable with your Long Island divorce lawyer and if you no longer feel as though they are working hard for you, it is time to find a new one. At the Law Office of Joshua Adam Kittenplan, P.C., our skilled attorney will always take the time to listen to you, fully understand the issues in your case, and respond to your concerns in a timely manner. Call us now at 631-499-0606 or contact us online to schedule a free consultation and to speak with our experienced attorney.
Source:
law.justia.com/codes/new-york/2018/dom/article-10/170/