Are Gifts Divided During Divorce?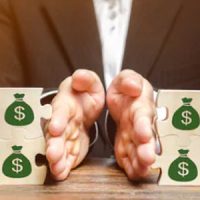 If you are going through a divorce, though, you may worry that your spouse will receive a portion of anything you receive. Fortunately, that is unlikely to happen, as the law is very clear about what happens to gifts during divorce. Below, our Long Island property division lawyer explains further.
Equitable Distribution Law Governs Divorce in New York
New York recognizes equitable distribution laws when property is divided during divorce. Under these laws, marital property is considered to be any assets or liabilities the couple acquired during the marriage. It is only marital property that is divided, and not separate property. Separate property encompasses the assets and liabilities a person owned prior to the marriage. Marital property is divided in a fair manner, and not necessarily an equal one, during divorce.
The equitable distribution laws can cause concern for some going through a divorce. What happens to a gift that was given to one or both of the spouses during a divorce? Do the equitable distribution laws place these at risk?
Gifts are Generally Considered Separate Property During Divorce
When one spouse receives a gift during their marriage, it is typically considered to be separate property. This means that if a friend, family member, or any other person gave you a gift during your marriage, the gift is usually considered separate property. Under the law, separate property is defined as the following:
Property acquired prior to the marriage
Property acquired by devise, bequest, or descent
Gifts from people other than a spouse
Personal injury damages
Property defined as separate property in a written document, such as a premarital or postnuptial agreement
Exceptions to the Separate Property Law on Gifts
As with most laws, those that deem gifts as separate property do have some exceptions. Any gifts given to the couple, and not just one spouse, are considered marital property. For example, if someone in your family passed away and left an inheritance to you and your spouse, it would be considered marital property because it was bequeathed to both of you.
Other instances in which separate property could be considered marital property during a divorce is when certain assets are commingled. Using the same inheritance example above, if the funds were only left to you but you placed them in a joint bank account, that is commingling assets. Commingling separate property with marital assets will deem it as marital property.
Our Property Division Lawyer in Long Island Can Protect what is Valuable to You
If you are getting a divorce, our Long Island property division lawyer at the Law Office of Joshua Adam Kittenplan, P.C. can help protect the property that is most valuable to you. Call us today at 631-499-0606 or contact us online to schedule a free consultation and to learn more.
Source:
nycbar.org/get-legal-help/article/family-law/property-rights/