How To Co-Parent Successfully After Divorce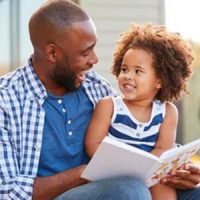 One of the most important parts of any divorce in Suffolk County is a parenting agreement. Parents can work together to create a plan tailored to their needs and that addresses how they will co-parent with each other after the divorce. Parents who are able to work together to develop a plan can reduce stress throughout the divorce process and provide more stability for the children.
Creating a parenting plan is important, but it is equally important that they are drafted properly. Below, our Suffolk County child custody lawyer outlines the things to consider when drafting a plan, and when co-parenting after the divorce.
Consider School and Work Schedules
It is often best to focus on your actual schedules each day so that you can determine your availability, rather than focusing on a certain percentage of time spent with each child. For example, a parent may not return home from work until 6:00 in the evening and so, parents may have to determine what will happen between the time the child arrives home from school and the parent returns from work. Online family calendars can help with the transition and as children are older, they can start adding their own events to the calendar.
Consider Child Pick-Up and Drop-Off Locations
It is important to not only include in the plan when each parent will spend time with the child, but to also list the pick-up and drop-off locations. If the parents are amicable with each other, the parents' place of residence may be appropriate. If there is conflict between the parents, a neutral location may be appropriate. In either case, the locations should be chosen with the safety and the comfort of the child involved.
Do Not Use the Children as Middlemen
You may not want to talk to your former spouse about childcare arrangements and other areas of concern, but it is even worse to put your children in the middle. Every child deserves to have a relationship with their parents without interference from outside factors. Determine a way to communicate with your ex, such as whether you want to email or text, and use that to resolve disputes and address concerns without involving the children.
Consider the Child's Needs and Feelings First
Divorce will bring about many different emotions and your needs may change. It is critical to remember that your children's needs and feelings are also changing and you must put these first. You will have to find a new normal with your child and your relationship may change as you spend less time with them. Ask them how they feel about this on a regular basis and do not make it harder by speaking badly about the other parent or making your child feel guilty about spending time with them.
Call Our Child Custody Lawyer in Suffolk County Now
If you are getting a divorce and have children, you need sound legal advice. At the Law Office of Joshua Adam Kittenplan, P.C., our Suffolk County child custody lawyer can provide it and help you obtain the most favorable outcome possible. Call us now at 631-499-0606 or contact us online to schedule a free consultation.
Sources:
law.justia.com/codes/new-york/2018/dom/article-10/170/
nysenate.gov/legislation/laws/DOM/240