How To Enforce A Child Support Order On Long Island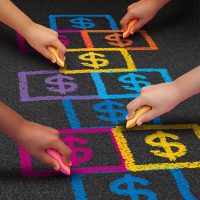 During a divorce, one party is often ordered to pay child support to the other. In most cases, it is the non-custodial parent that is ordered to pay child support. Child support orders, like any orders issued during a divorce, are legally binding. Still, that does not mean everyone complies with them all the time. If you are supposed to receive child support and your former spouse has not paid it, you do have legal options. Our Long Island child support lawyer outlines what these are below.
Administrative Enforcement of Child Support
You can file a complaint with the Nassau or Suffolk County Office of Child Support Enforcement if you have not received the full payments awarded by the court. This agency can take a number of actions to enforce the child support order and they include:
Wage garnishment: A wage garnishment may be ordered, requiring your former spouse's employer to withhold a percentage of their paycheck and forward it to the department to make up for missed payments.
Income tax interception: If your former spouse received a tax refund, it can be intercepted and redirected to the department for distribution of child support.
Lottery prizes: When someone wins a lottery prize greater than $600 and they have not paid child support, the enforcement office can intercept the prize and apply it to the payment of the arrears.
Suspension of driver's license: The agency may tell the New York State Department of Motor Vehicles to suspend the payer's driver's license.
Seizure of liquid assets: The enforcement officer may also seize a person's liquid assets, such as bank accounts, to cover the missed child support payments.
Liens against property: Property liens prevent the transfer or sale of personal or real property until the past due child support payments are made.
Referral to the Tax Department: The New York State Department of Taxation and Finance has the authority to use any method available for collecting past due child support. Using this method is particularly effective when trying to collect child support from a person who owns their own business.
Court Enforcement of Child Support
At times, it is not always possible for the Nassau or Suffolk County of Child Support Enforcement. For example, maybe your former spouse quit their job in order to avoid child support payments and they do not have a tax return coming in the near future. In instances such as this, you may have to take the matter to Court. There, a Judge has a number of tools for enforcing child support. They are as follows:
Suspension of the payer's professional, occupational, or business license,
Suspension of the payer's recreational licenses, and
Requirement of an undertaking, which is a sum paid in advance from which future child support payments will be deducted from
If the court finds that a person intentionally did not pay child support even though they had the means to do so, they must order that person to pay for the other party's legal fees. In very serious situations, a judge may also find the payer in contempt of court and order them a jail sentence or put them on probation.
Our Child Support Lawyer in Long Island Can Help You Enforce an Order
If you are owed child support you have not received, our Long Island child support lawyer at the Law Office of Joshua Adam Kittenplan, P.C. can advise you of your legal options. Call us at 631-499-0606 or contact us online to schedule a free consultation.
Sources:
nassaucountyny.gov/1901/Child-Support-Enforcement
nycourts.gov/courthelp/family/childSupport.shtml