The Benefits Of A Prenuptial Agreement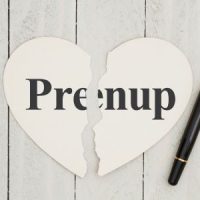 Contrary to what many people believe, prenuptial agreements are not reserved for millionaires and celebrities. In fact, prenuptial agreements are appropriate for most people who are about to get married. Business owners, individuals with a high net worth, and people who have children from a previous marriage can all benefit from a prenuptial agreement. Below, our Long Island prenuptial and postnuptial agreements lawyer explains the benefits of these contracts, and how to make sure that yours is enforceable.
Why Draft a Prenuptial Agreement?
Fortunately, prenuptial agreements are not the romance killers many people think they are. In fact, many people feel that drafting a prenuptial agreement promotes openness and transparency in the relationship, as it encourages conversations about each party's assets, income, and debt before marriage. There are other benefits to prenuptial agreements, as well. A properly drafted prenup can provide the following benefits:
Reduce the stress of divorce
Reduce the cost of divorce, sometimes significantly
Facilitate a faster divorce
Reduce conflict and fear of an unknown outcome
Ensure separate assets are never considered marital property
Outline the amount and duration of alimony without needing a judge to decide
Give spouses control over assets and debt division
Ensure children from a prior relationship inherit certain property
When a couple gets divorced and they do not have a prenuptial agreement in place, there is always a chance a family law judge will make all decisions in the case. The decisions of family law judges are final and legally binding. They also do not always consider the preferences of the parties obtaining the divorce.
How to Make Sure a Prenup is Enforceable
Prenuptial agreements do have many benefits for couples who draft one prior to marriage. However, they can only provide those benefits if they are drafted properly and are considered enforceable by the courts.
For the courts to enforce a prenuptial agreement, the contract must be in writing and it must be notarized and acknowledged in the same manner as is required to file a deed in New York. Both parties must also provide full disclosure of their assets and debts, and the terms of the agreement cannot be unconscionable, or unfair.
Each party must also enter into the agreement voluntarily and must not be coerced or placed under duress. It is for this reason that most attorneys recommend drafting an agreement months before the wedding. When an agreement is signed in the days before the wedding, there is a better chance that one party was coerced into signing it.
Call Our Prenuptial and Postnuptial Agreements Lawyer in Long Island Today
No one wants to think about getting a divorce before they are even married, but a prenuptial agreement can protect your future. At the Law Office of Joshua Adam Kittenplan, P.C., our Long Island prenuptial and postnuptial agreements lawyer can draft yours properly to make sure it will be enforced by the courts and provide the protection it was meant to. Call us now at 631-499-0606 or contact us online to schedule a free consultation.
Source:
nycbar.org/get-legal-help/article/family-law/marital-agreements/prenuptial-agreements/