The Truth Behind Common Divorce Myths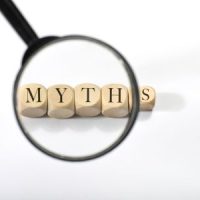 You likely know at least one person who has gotten a divorce in the past. If you are considering ending your own marriage, or you have already started the process, these same individuals may offer well-intentioned advice. While leaning on friends, family members, and co-workers for emotional support is important, it is important that you only turn to professionals for legal advice. There are many common myths about divorce and making decisions based on them can hurt your case. Below, our Suffolk County divorce lawyer outlines three common divorce myths, and the truths behind them.
Parents Who Do Not Pay Child Support Can Be Denied Visitation
One of the most common myths out there is that visitation is tied to child support. This has led many people to believe that if their former spouse does not pay child support, they can withhold visitation. This is simply not true. Child custody orders and child support orders are completely separate from each other.  When a custodial parent withholds visitation because they have not received child support, they will face serious consequences, regardless of the other party's actions or inactions.
Still, there are ways to enforce child support orders when a parent is not complying with them. Their bank accounts can be seized, their lottery winnings may be intercepted, and tax refunds may be withheld. If your former spouse is not paying child support, it is important to speak to a Suffolk County divorce lawyer.
Adultery Results in Losing Everything
Adultery is still one of the biggest reasons for divorce. Many people who have had an affair fear that if it results in divorce, they will lose everything they have. This is not true. When the New York family courts make decisions on child custody and support, they will not consider adultery. However, adultery may result in the loss of some property, spousal support, or a one-time payment if marital funds were wasted on the affair. Still, having an extramarital affair never results in losing everything.
Both Parties Must Consent to the Divorce
Historically, this was true in many states. During the 1970s, though, many states started changing these laws. One of the most common ways to obtain a divorce is by using no-fault grounds. New York was the last state in the country to adopt no-fault divorce laws, but this is an option for divorcing couples today.
Through a no-fault divorce, you must only state that your marriage has been irretrievably broken for a period of at least six months. You can still file on grounds of fault, such as adultery, and that can eliminate the six-month waiting period. Still, regardless of whether you are filing on grounds of fault or no-fault, one party can file the paperwork and start the process without the other's consent.
Our Divorce Lawyer in Suffolk County Can Provide Sound Legal Advice
Reaching out to friends and family when going through a divorce is important. When you need legal advice, though, you should always speak to a Suffolk County divorce lawyer. At the Law Office of Joshua Adam Kittenplan, P.C., our experienced attorney can advise you of the laws that pertain to your case and will negotiate with the other side to help you achieve the best possible outcome. Call us now at 631-499-0606 or contact us online to schedule a free consultation.
Source:
law.justia.com/codes/new-york/2018/dom/article-10/170/