How To Uncover Hidden Assets During Divorce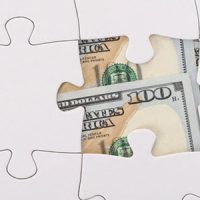 Going through a divorce is never easy. Learning or suspecting that your spouse is trying to hide assets though, will make the process much more complicated. While unfortunate, it is not uncommon for spouses to try and hide certain assets during divorce so they are not subject to division and so their spouse does not receive anything. However, there is good news. There are many professional services, processes, and legal tools that can help you find hidden assets. Below, our Suffolk County divorce lawyer explains more.
How to Find Hidden Assets During Divorce
The first step in the property division process is to outline all of the assets and liabilities you and your spouse owned together during the marriage. If your spouse handled the finances during the marriage, including making mortgage payments and paying other bills, you may not know how to access this financial information, or where you may find it.
If you are in this situation, you are often referred to as the "out-spouse." You will need to ask your spouse for copies of all of the financial records. If your spouse is reluctant to give them to you, it may be a sign that they are hiding assets. If you are not working with a Suffolk County divorce lawyer at this point, it is important that you reach out to one who has experience with investigations and asset searches.
Finding Hidden Assets During Discovery
The formal discovery process that is a part of many divorce cases is a great way to uncover hidden assets. During this process, your lawyer will ask your spouse for many documents, such as financial statements, tax returns, bank account statements, and more. Other documents you should request during discovery include:
Statements of debt, such as credit card statements
Receipts for large purchases
Loan documents
Stock certificates
Title deeds and records
Investment income documents
Patent and copyright documents
Retirement accounts
W2 documents and other documentation that proves income
Profit and loss reports from a business
Trust and estate documents
Royalties
Your lawyer will also ask your spouse a number of questions, either in written form or orally during a deposition. Either way, the questions are answered under oath and lying under oath is perjury, which is a serious offense.
Discovering a Hidden Bank Account
If you suspect that your spouse has a hidden bank account, your attorney can subpoena the financial institution to produce any records in your spouse's name. If the bank fails to comply, it can be held in contempt of court. Once your attorney has received this information, they will review the documents looking for unusual transactions.
Our Divorce Lawyer in Suffolk County Can Uncover Hidden Assets
If you are going through a divorce and believe your spouse may try to hide assets, our Suffolk County divorce lawyer at the Law Office of Joshua Adam Kittenplan, P.C. can find them so you can obtain the fair settlement you deserve. Call us now at 631-499-0606 or contact us online to schedule a free consultation.
Sources:
law.justia.com/codes/new-york/2018/dom/article-10/170/
nycbar.org/get-legal-help/article/family-law/property-rights/