Unique Issues In Same-Sex Divorce Cases In Long Island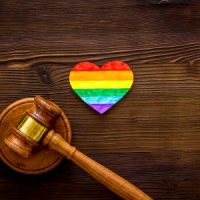 New York became the sixth state in the country to legally recognize same-sex marriages with the 2011 Marriage Equality Act. It was not until four years later that the United States Supreme Court made same-sex marriages legal throughout the entire country. Same-sex couples still have to resolve the same issues as heterosexual couples, but there are unique challenges involved. Below, our Suffolk County same-sex marriage lawyer explains what these are.
Determining the Length of the Marriage is More Difficult
Many decisions made during the divorce process are based on the length of the marriage. This is not different when couples of the same sex get a divorce, but determining when the marriage started is much more challenging.
Many same-sex couples lived together and acted as a married couple prior to when the state law went into effect. They may have purchased a home together, and even had children just as married people do, even without a marriage license. Due to the fact that it could have been decades before the union was considered legal, it could leave some same-sex spouses not receiving the fair settlement they deserve.
Spousal Maintenance Issues
Under New York law, the amount of spousal maintenance, also known as spousal support or alimony, one receives in a divorce depends on the length of the marriage. The general guidelines are as follows:
If a marriage lasted 15 years or less, spouses can receive up to five years of support,
If a marriage lasted between 15 and 20 years, spouses can receive up to eight years of maintenance, and
If a marriage lasts more than 20 years before ending in divorce, a spouse can receive maintenance for half of the length of the marriage.
Property Division Issues
As in other states, New York law requires marital property to be divided during a divorce unless one party has waived their rights to it, such as through a prenuptial agreement. Marital property includes any assets or liabilities, such as debt, that was acquired by the couple during the marriage.
Again, due to the fact that many same-sex couples lived together for years, or even decades, before the law was changed in 2011, determining what property is considered marital and which is separate is much harder. Couples may have made purchases and investments for years before their marriage was legally recognized, which can make dividing that property especially challenging.
Our Same-Sex Marriage Lawyer in Suffolk County Can Help with These Unique Issues
If you are part of a same-sex couple and are now considering divorce, our Suffolk County same-sex marriage lawyer can help. At the Law Office of Joshua Adam Kittenplan, P.C., our seasoned attorney has the necessary experience to overcome the unique issues you will face so you can receive the fair settlement you are entitled to. Call us now at 631-499-0606 or contact us online to schedule a free consultation.
Sources:
nysenate.gov/legislation/bills/2011/a8354
nycourts.gov/courthelp/family/spousalSupport.shtml