How Long Do You Have To Wait After Divorce To Remarry?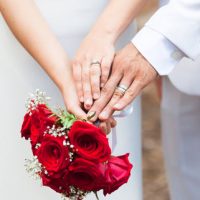 After going through a divorce, getting remarried may not be your first priority. Some people, though, may find themselves in this situation and wonder if they have to wait a certain amount of time before they can remarry. Historically, people throughout the country did have to wait a certain period of time before remarrying. Today, those waiting periods have largely been abolished throughout the nation. Here in New York, you do not have to wait very long if you want to get married soon after you divorce.
There is No Waiting Period on Marriage After Divorce
In New York, there is no official waiting period to get remarried after divorce. You must only make sure that your divorce is final. This means that a judge has granted the divorce and the Final Decree of Divorce has been signed. You will also receive a written judgment that informs you that your divorce has been finalized. If you are uncertain about whether your divorce is official, you should speak to a Long Island family lawyer who can advise on whether your case has been finalized.
Waiting Periods on Marriage in New York
Although there is no waiting period on remarriage after divorce in New York, there is a waiting period on any marriage in the state. You must obtain a marriage license and once you receive it, you must wait 24 hours before the wedding ceremony can take place. The only exception to this is if a judge waives that waiting period, but that is rarely necessary and rarely done.
Tips for Remarriage After Divorce
If you are certain that you want to get remarried shortly after getting a divorce, there are some ways you can ensure the transition is a smooth one. These are as follows:
Speak with a Long Island family lawyer: You likely learned some things from your previous marriage. Maybe this time, you want to draft a prenuptial agreement, or perhaps you are paying child support or alimony and want to know how those will impact your new family.
Consider speaking to a therapist: Approximately 70 percent of people who get a divorce will remarry again at some point. Still, you will feel many emotions during this time and you need a safe space to talk about them. Consider speaking to a therapist who can help you identify what went wrong the first time around, so you can avoid making the same mistakes in the future.
Give kids the time they need: If you have children from your previous marriage, they may still be trying to process the divorce. Remember to give them the time they need before introducing them to a new partner, and try to do it as amicably as possible.
Our Family Lawyer in Long Island Can Answer Your Questions
Whether you are still going through your divorce or you are about to get married, you need sound legal advice. At the Law Office of Joshua Adam Kittenplan, P.C., our Long Island divorce lawyer can provide it to ensure your rights are protected. Call us now at 631-499-0606 or contact us online to schedule a consultation and to learn more about how we can help.
Source:
law.justia.com/codes/new-york/2018/dom/article-10/170/