Will You Lose Your Inheritance During Divorce?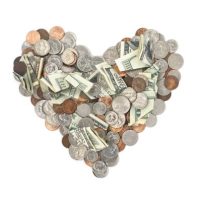 There is never a good time to get a divorce, but some times are worse than others. If you are anticipating receiving a large inheritance, or you already have, you may wonder if you will lose at least a portion of it to your spouse during divorce. The law in New York states that only marital property, or assets and liabilities acquired by the couple together, are subject to division. Separate property, or that which was acquired prior to a marriage, is not subject to division. However, the law does include some exceptions. Below, our Suffolk County property division lawyer explains more.
What is Separate Property?
It is true that any property acquired prior to the marriage is deemed to be separate property by the courts. However, other assets are also considered separate property, even when they were acquired during the marriage. These include inheritances and gifts given to one person only during the marriage. If you were to use this separate property, such as your inheritance, to purchase a home, vehicle, or other assets, the property is usually also considered separate.
It is important to note that if you commingled separate property with marital property, it then likely becomes marital property. For example, if you placed your inheritance into a joint bank account, it may now be considered marital property. For this reason, it is critical that you keep any inheritance you receive separate so you can protect it in the future.
How to Keep Property Separate
While it is important to keep certain property separate to protect it from division, you may not know how to do it. Some tips when keeping an inheritance separate include:
Open a separate bank account: If you place your inheritance into a joint account that holds marital assets, you may commingle the property. Open a separate bank account and make sure your name is the only one on the account.
Keep important documents: If you purchase property with your inheritance, keep documentation that shows you used the inheritance to make the purchase.
Be careful when buying property: Although some property you purchase with an inheritance may be considered separate, there are times when it could be considered marital. For example, if you purchased a home with it but titled it in joint names with your spouse, it may be considered marital property even though your inheritance paid for it.
Do not pay marital debt: Using your inheritance to pay marital debt will also commingle the property and leave it subject to division. Only use marital funds to repay marital debt so you can protect your inheritance.
Our Property Division Lawyer in Suffolk County Can Advise On Your Case
You will have many questions when going through a divorce. At the Law Office of Joshua Adam Kittenplan, P.C., our Suffolk County property division lawyer can provide the answers you need and make sure you are protected now, and in the future. Call us now at 631-499-0606 or contact us online to schedule a free consultation and to learn about your legal options.
Source:
nycbar.org/get-legal-help/article/family-law/property-rights/