Joint Custody: The Advantages And Drawbacks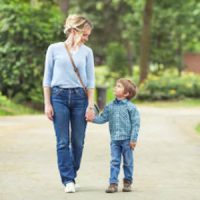 In many child custody cases, Divorce or Family Court Judges in New York will encourage joint residential and/or legal custody. The presumption is that it is in the child's best interests to spend an approximately equal amount of time with both parents. Just as with anything else though, joint custody has both its advantages, and its drawbacks. Our Suffolk County child custody lawyer explains what these are below.
Advantages of Joint Custody in Suffolk County
The advantages of joint custody are fairly obvious, which is why the family courts in Suffolk County try to award it when possible. The most common benefits of this arrangement are as follows:
Each parent maintains a role in raising the child: The biggest benefit of joint custody for parents is that they can each continue to play a role in raising the child. When parents have joint legal custody, they each also have a say when making important decisions about the child's education, healthcare, and more.
Stability for the child: Having to adjust to only spending a majority of time with one parent after a divorce, when the child used to spend time with both parents, is very difficult. When parents have joint custody, it can provide a more stable environment, even if the child moves between two different homes. The presence of each parent still in their life can provide the stability children need.
Responsibilities are split equally: When one parent is awarded sole custody, they bear the full responsibility of raising the child, potentially making all decisions for the child. It is often easier for parents when they share joint custody.
Drawbacks of Joint Custody in Suffolk County
For some parents, the main drawback of joint residential custody is that they will have to forfeit time that they could spend with their child. There are other drawbacks that sometimes result in joint custody not working, though. These include:
Conflicting schedules: Equal parenting time requires much more coordination when picking the child up, dropping them off, and completing other tasks. Some former spouses find this very difficult, particularly if they no longer get along with each other.
More opportunity for conflict: The very fact that both parents have equal rights over the child in a joint legal custody situation means there is an increased opportunity for conflict to arise. Children are sometimes placed in the middle of these conflicts, which can be very damaging.
Instability for the child: While joint custody can provide more stabilization for the child, it can also have the reverse effect. Children who often move between two homes typically have to bring many things back and forth each time, and they may have to periodically leave friends and neighbors from one community to go to another. In these instances, joint custody can actually provide less stability for the child instead of more.
Our Child Custody Lawyer in Suffolk County Can Help with Your Case
At the Law Office of Joshua Adam Kittenplan, P.C., our Suffolk County child custody lawyer has the necessary expertise to help you resolve your disputes. Call us today at 631-499-0606 or contact us online to schedule a free consultation.
Source:
nysenate.gov/legislation/laws/DOM/240