Myths About Domestic Violence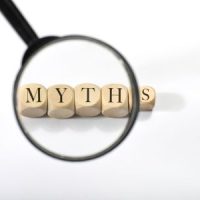 Fortunately, there has been increased awareness surrounding domestic violence in recent years. However, there are still many misconceptions surrounding it. Below, our Suffolk County order of protection lawyer dispels some of the most common myths.
Domestic Violence Must Involve Physical Abuse 
Domestic violence can involve physical abuse but that is not always the case. Verbal, sexual, mental, financial, and psychological abuse is also considered domestic violence. Due to the role electronics and technology have had on our lives, intimate partner surveillance and cyber abuse are also becoming more common. Domestic violence is often part of a pattern, but it can also constitute just a single act.
Only Women are Victims of Domestic Violence 
Women are more commonly victims of domestic violence, but men are also victims. 1 in 4 women will suffer from serious physical violence by an intimate partner in their life, while 1 in 7 will have the same experience. Almost half of both women and men will experience psychological aggression by an intimate partner in their lifetime.
Impulse Control and Anger Management Causes Domestic Violence 
Impulse control and anger management issues can certainly contribute to domestic violence, but it is never an excuse for it to happen. Abusers are very intentional about their actions and it is not uncommon for them to abuse victims in a manner that will not be discovered. Additionally, many abusers may also contain their anger until they are out of sight of potential witnesses.
People in Low Income Households are at Higher Risk of Domestic Violence 
There are certain people who are at higher risk of becoming victims of domestic violence. For example, people who suffer from low self-esteem may be more likely to become a victim of domestic violence. Still, no one ever knows what goes on behind closed doors. People of any income bracket, socioeconomic status, race, or religion can become victims of domestic violence.
Domestic Violence is Strictly a Criminal Matter 
A person may face criminal charges after abuse occurs. However, the matter can also play a large role in family law matters. For example, when a person has a history of domestic violence, it can negatively impact a child custody dispute they are involved in.
It is Easy to Leave an Abusive Relationships 
There are many reasons people do not leave abusive relationships. Abusers often isolate their victims from their support network of family and friends. Or, they make their victims feel as though they have no choice but to stay in an unhealthy relationship. Regardless of the reason, it is never easy to leave an abusive relationship and outside help may be necessary.
Our Order of Protection Lawyer in Suffolk County Can Help with Your Difficult Situation 
Being a victim of domestic violence is extremely difficult. At the Law Office of Joshua Adam Kittenplan, P.C., our Suffolk County order of protection lawyer can help you obtain an order to prevent your abuser from contacting you or your children. Call or text us now at 631-499-0606 or chat with us online to schedule a free consultation.
Sources:
safehorizon.org/get-informed/domestic-violence-statistics-facts/
nycourts.gov/CourtHelp/Safety/DVbasics.shtml