Are You Headed For Divorce? Here Are Some Signs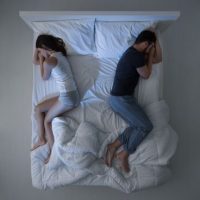 Sometimes, people may know that there are problems in their marriage, but they do not know if it is going to result in divorce. Understanding when things can no longer be worked out and divorce is inevitable is important, as it can help one prepare for the process. Below, our Suffolk County divorce lawyer outlines the most common signs of divorce so you can prepare yourself, if necessary.
You Avoid Spending Time Together
It is not uncommon for spouses to want to have some space from each other, particularly if they have been arguing a lot recently. Distancing yourself from the situation is often important. However, if you have found that the two of you simply do not like spending time together, or it happens on a continual basis, it may mean there are bigger problems in your relationship than you may think.
You Have Become Roommates Instead of Partners
It is easy to become so wrapped up in work, managing a household, and raising children, that couples find they do not have as much time for one another. This may even lead to intimacy issues or couples who no longer even tell each other how much they care about the other person. If you feel as though you live more like roommates than you do romantic partners, it may be a sign that you are headed for divorce.
Your Spouse is Unwilling to Work on Your Problems
Perhaps you have suggested marriage counseling. Or, maybe you purchased a self-help book, tried to schedule date nights, or have taken other steps to try and improve your marriage. If your spouse has shown an unwillingness to work on the marriage with you, divorce may be inevitable.
Your Spouse Does Not Seem to Care About You
If your spouse was once compassionate and caring towards you, but no longer acts the same way, it may be a sign that your marriage is headed for divorce. For example, your spouse may have at one time listened to your problems and tried to help you solve them. If they now say things such as, "You should just get over it," or "You are being too sensitive," it may be time to divorce.
Your Spouse Becomes Secretive
No one should ever spy on their spouse by reading their texts or emails, but when one spouse becomes secretive, it is also a bad sign. For example, if your spouse has suddenly started taking phone calls from a specific person in another room, it could be a sign that they are having an affair.
Have You Noticed These Signs in Your Marriage? Our Divorce Lawyer in Suffolk County Can Help
If you have noticed any of the above signs in your marriage, it may be time to start seriously considering the possibility of divorce. At the Law Office of Joshua Adam Kittenplan, P.C., our Suffolk County divorce lawyer can advise you on the first steps of the process and guide you throughout it to help you obtain the best possible outcome. Call us now at 631-499-0606 or contact us online to schedule a free consultation.
Source:
law.justia.com/codes/new-york/2018/dom/article-10/170/