Do Children Testify In Custody Disputes?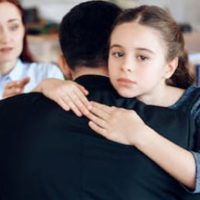 Any custody dispute can become a contentious battle between the two parents. Badmouthing the other parent and making accusations, whether they are true or not, are just some types of behavior people engage in to limit their spouse's access to the child. This type of conflict only adds to the emotional upheaval and stress a child already feels when their parents are getting a divorce. To reduce the stress for children, judges try to avoid placing them on the witness stand. Still, there are times when a child's testimony is necessary. Below, our Suffolk County child custody lawyer explains when that is.
When Will a Child Testify in Court?
Family law judges in Suffolk County, and throughout New York, are very hesitant to have a child testify in open court. The presumption is that doing so will only add to the child's stress, and that it could harm their relationship with one or both parents. Although forcing a child to testify in court only happens in rare situations, it does still happen.
Generally speaking, a child will only be called to testify in court if they are older. The following situations may result in a child being called to the stand:
Accusations of domestic abuse have been made
The case involves allegations of alcohol or drug abuse
One or both parents have accused the other of using harmful parenting skills
If a judge agrees that a child should testify in court, they will also set firm boundaries on the type of questions to be asked, and the tone of them.
Other Ways Children May Testify
Children can sometimes provide their testimony without taking the stand in a courtroom. A judge may appoint a custody evaluator who determines what the best interests of the child are. The evaluator will interview the parents and the child separately to gain a sense of the relationship the parent has with a child, and to identify any fears or concerns the child has. A law guardian may also be appointed, and this individual will represent the child's wishes during the divorce trial.
In certain cases, a judge may have an "in camera" interview with the child. Despite the name, these interviews are not always recorded. The term comes from the Latin term for "in private." Although a court reporter will record what is said during the interview, that is usually the only documentation. Parents are not allowed to be present during these interviews. Regardless of how a child testifies outside of the courtroom, all methods focus on creating a non-confrontational environment for the child.
Our Child Custody Lawyer in Suffolk County Can Help with Your Dispute
Child custody disputes occur during divorce, as well as in other circumstances. If you need to modify or enforce a custody order, or establish paternity, our Suffolk County child custody lawyer at the Law Office of Joshua Adam Kittenplan, P.C. can provide the sound legal advice you need. Call us now at 631-499-0606 or contact us online to schedule a free consultation.
Source:
nysenate.gov/legislation/laws/DOM/240