What Are The Grounds For Divorce In New York?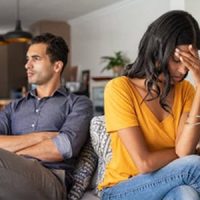 Prior to 2010, the only way to get a divorce in New York was to file on the grounds of fault, or after the spouses involved were separated for a period of at least 12 months. When accusing one spouse of being at fault for the breakdown of the marriage, the spouse filing for divorce also had to prove those allegations. This resulted in many people staying in unhappy and at times, even unhealthy, marriages.
Today, the law has changed and it is not always necessary to prove that your spouse is to blame for the divorce. Still, the statutes do still provide grounds for divorce for those who want to get a fault-based divorce. Below, our Suffolk County divorce lawyer explains what these are.
Cruel and Inhuman Treatment
When a spouse is physically or emotionally abusive, or they engage in misconduct that endangers the physical or mental well-being of their spouse, that provides grounds for divorce. The spouse filing for divorce, known as the plaintiff, must include this accusation in their complaint when they file.
Abandonment
Using the basis of abandonment when filing for divorce requires more than just one spouse leaving for a short period of time. For example, if a spouse left for one weekend and then returned, that is not a case of abandonment, even if the other party did not agree with them leaving. In order to file for divorce on the grounds of abandonment, the plaintiff must show that their spouse abandoned them for a period of at least one year.
Imprisonment
It is possible to file for divorce after one spouse is imprisoned but again, there are certain requirements that must be met. The imprisoned spouse must have served a period of three or more years in prison after the marriage began, and those years must have been served consecutively.
Adultery
Adultery is by far the most common type of fault-based divorce filed in New York. Adultery is defined as any extramarital sexual conduct one spouse engages in during the course of the marriage. In order for the grounds of adultery to apply, the sexual act must be voluntary.
Legal Separation
It is still possible for spouses to file for divorce on the grounds of legal separation. To do this, spouses must prove that they have lived separate and apart for at least one year and show that they have fulfilled all of the terms and conditions in a separation agreement or judgment.
No-Fault
Today, it is possible to file a no-fault divorce throughout the state of New York. To do this, the spouse filing for divorce must show that the marital relationship has broken down and that there is little chance of reconciliation. Unlike in many other no-fault divorce states, the marital relationship must have been broken for a minimum of six months.
Our Divorce Lawyer in Suffolk County Can Help Devise a Strategy Right for You
Every decision made in the divorce process is an important one, including the grounds you use to file. At the Law Office of Joshua Adam Kittenplan, P.C., our Suffolk County divorce lawyer can help you determine which grounds are right for you, and will guide you throughout the entire process. Call us now at 631-499-0606 or contact us online to schedule a free consultation.
Source:
law.justia.com/codes/new-york/2018/dom/article-10/170/