What Causes Delays In Divorce?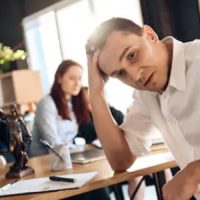 Divorce cases are rarely settled quickly. At best, it can take several months to settle a case while other cases can take years before they are finalized. Delays are sometimes necessary and unavoidable while other times, one party may simply be trying to make it harder for the other. Below, our Suffolk County divorce lawyer explains the most common causes of delays in divorce, and how to avoid them.
An Unwillingness to Compromise
 The sad fact is that you are probably not going to get everything you want in a divorce. You may lose certain assets that are important to you. If you have children, your time with them will be divided. It is important to accept these facts so that you can compromise. Refusing to compromise wastes time, energy, and resources. If your spouse refuses to compromise, you may have to go to court so that a judge can make the decision. If you remain open to compromising, though, it can help avoid delays.
Not Knowing what You Want 
Before heading into negotiations, it is important to determine your goals for the divorce process. This can help when it comes time to compromise. If you can focus on the few things you want out of the process, it can help you relinquish others. For example, if your priority is keeping the family home, you can stand firm on that point and perhaps give up the art collection your spouse wants.
Discovery is Complex 
During discovery, both sides gather and exchange information, evidence, documents, and more. The amount of time discovery takes will depend on the types of information and documents that need to be collected, the cooperation of the two parties, and the complexities of the financial and personal situations of both sides. You can avoid delays during the discovery process by providing your attorney with the information they request as soon as possible.
Appraisals 
You may have to obtain appraisals of certain property. For example, if you and your spouse own a home or business, they are likely considered marital property. They may have to be valued before they can be divided during the divorce process. The only way to avoid a delay is to start the appraisal process as quickly as possible.
Your Spouse is Intentionally Causing Delays 
People sometimes intentionally delay the divorce process, and there are many reasons why. Some people do not want to get a divorce, while others may cause delays for their own financial gain. There are steps you can take in these instances. An attorney will know the appropriate steps to take if your spouse is intentionally causing a delay depending on the circumstances.
Our Divorce Lawyer in Suffolk County Can Help with Delays 
At the Law Office of Joshua Adam Kittenplan, our Long Island divorce lawyer can help ensure your divorce proceeds smoothly. Our seasoned attorney knows how to prevent delays from occurring, and how to move past them quickly when they occur. Call or text us now at 631-499-0606 or contact us online to schedule a free consultation.
Source:
law.justia.com/codes/new-york/2018/dom/article-10/170/