How To Document Violations Of Court Orders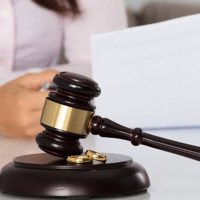 After a divorce, there are many court orders both parties must comply with. These orders are final and legally binding.  Violating them comes with serious consequences. If your former partner has not paid child support or they have denied you parenting time, you can take the matter to court and ask a Judge to enforce the order. When enforcing an order, you will have to prove that there has been a violation, and that is why documentation is so important. Below, our Long Island enforcement of court orders lawyer explains how to do it.
Understand the Order 
Before you can try to enforce an order, you need to know if a violation actually occurred. You may think you know the order inside and out, but that is not always the case. For example, a child custody order may state that the non-custodial parent can only have visitation under certain circumstances, such as meeting at a neutral location. You must know this detail to determine if the order was violated and if you need to enforce it. An attorney can review your order so you fully understand it.
Write it Down 
Writing down violations can make it easier to remember them in the future. For example, if your former spouse denied you visitation, write down the date the violation occurred, and what happened. If your former spouse argued that you did not pay child support and so, they are denying visitation, make sure to include those details. When manually writing details down, use a notebook with a hard cover so it is obvious if pages are ripped out.
Documenting Digital Evidence 
Some evidence may come in digital form, such as an email or text your former spouse sent you. Take screenshots of anything that indicates a violation. Use a secure system to store these, such as a cloud-based platform. Your device may fail in the future, or your storage system could become compromised. You need to ensure that you can access the records in the future even if something happens.
Keep Recordings
 There may be certain recordings that can be used as evidence when trying to enforce a court order. You should be careful about recording your former spouse, even if they are becoming very angry and upset. Still, there may be other recordings you can use. For example, if your ex left a voicemail mentioning the violation, you should save it, as that could greatly help prove your case.
Speak to an Enforcement of Court Orders Lawyer in Long Island 
When your former spouse violates a court order, it can make life very difficult for you. You may not be able to see your child when you are entitled to, or you may not receive the full support you need. At the Law Office of Joshua Adam Kittenplan, our Long Island enforcement of court orders lawyer can advise on the next steps to take. Call or text us now at 631-499-0606 or chat with us online to book a free consultation with our attorney.
Sources:
nycourts.gov/courthelp/family/childSupport.shtml
nysenate.gov/legislation/laws/DOM/240