Dating During Divorce: What You Need To Know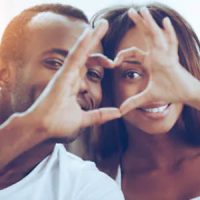 After ending a marriage, some people take time to grieve the loss of the relationship while others are eager to move on with their life. This may sometimes include dating new people. If you are legally separated or your divorce case is still pending, it is generally advised to not date until your marriage is officially dissolved. While the law in New York does not specifically prohibit dating during the divorce process, there are ways it could hurt your case. Below, our Suffolk County divorce lawyer outlines what those are.
Marital Misconduct 
Family law judges take many factors into consideration when they are making decisions during any divorce. One of those factors is whether either party engaged in marital misconduct. Marital misconduct is taken very seriously in the family courts and when it occurs, judges sometimes use it against the person who engaged in it. For example, if it is proven that a husband had an affair and marital funds were spent on it, a judge may award the wife more spousal support.
How Dating Can Affect Your Spouse 
You may not be that concerned with how your spouse will feel about you dating during divorce, particularly if things have become resentful and combative between the two of you. However, you should give it serious thought.
It may be difficult for your spouse to see you dating before your marriage is even officially over. The divorce process is very stressful even without a new relationship in the mix. If your spouse becomes upset that you are dating during the divorce process, they could make your case even harder. They may delay it unnecessarily, or become even more contentious about certain issues. You can prevent this by simply refraining from dating until your divorce is official.
How Dating Can Affect Your Children
 As the saying goes, divorce really is hardest on the children. Dating someone new at this time can make it even more difficult for them. They may not be ready for someone new in their life and may even feel as though you are trying to replace their other parent. Dating someone else may even affect your relationship with your children, as they may harbor their own feelings of resentment towards you. Additionally, if the person you are dating has certain issues, such as a substance abuse problem, that could work against you in child custody hearings.
Our Divorce Lawyer in Suffolk County Provides Sound Legal Advice 
There is a lot to consider when you are going through a divorce and your actions will have a significant impact on your case, and your life moving forward. At the Law Office of Joshua Adam Kittenplan, our Suffolk County divorce lawyer can advise on all aspects of your case so you have the best chance of obtaining a favorable outcome. Call or text us now at 631-499-0606 or chat with us online to schedule a free consultation with our experienced attorney and to learn more about how we can help.
Source:
law.justia.com/codes/new-york/2018/dom/article-10/170/