What Happens During Mediation Sessions?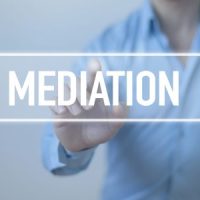 If you are considering a divorce, you may have already considered mediation as a method for resolving your issues. Mediation is very different from divorce litigation. The mediator does not make any final decisions in the same manner that a Judge would. Instead, their role is to foster compromise and communication between the divorcing spouses so they can ultimately reach an agreement. Mediation holds many benefits over litigation, but you still must make sure you are properly prepared. Below, our Suffolk County mediation lawyer explains the process so you know what to expect.
Introductions and the Ground Rules
You may meet with the mediator together with your spouse or separately. Regardless of which one you opt for, the mediator will introduce themselves and you will do the same. The mediator will then outline the ground rules for mediation, which will make the entire process much smoother because everyone will know what is expected of them.
Outlining Your Position
You will likely maintain a certain position when starting out in the divorce process. For example, perhaps you want to ask for spousal support or you want to keep certain marital assets. After initial introductions and the ground rules have been laid out, you will have an opportunity to state your position and goals for the process.
Provide Requested Information
Once the mediator understands the position of both you and your spouse, they may then ask you for more information. They may need certain financial information, or they may provide you with a list of questions they would like you to answer. The mediator needs this information so they can better understand the positions of both you and your spouse. Having this information can also provide them with guidance about how to proceed with negotiations. You should provide this information as quickly as possible, to ensure the mediation process is as smooth as possible and does not take longer than necessary.
Suggesting Remedies
Once the mediator has a clearer understanding of the issues you and your spouse need to resolve, they will then start to offer possible remedies. For example, if you and your partner disagree about a certain issue, such as who has the right to certain marital property, the mediator may help you negotiate to find consensus. Through negotiation, couples are typically happier with the outcome of the divorce proceedings than when they resolve them during a courtroom battle.
Our Mediation Lawyer in Suffolk County Can Help with the Process
Mediators mainly help couples communicate and compromise. They do not provide legal advice and so, it is critical that you work with a Suffolk County mediation lawyer when going through the process. At the Law Office of Joshua Adam Kittenplan, P.C., our experienced attorney will ensure your rights are upheld and will assist with the negotiation process to ensure you receive the fair settlement you are entitled to. Call us now at 631-499-0606 or reach out to us online to schedule a free consultation and to learn more about how we can help.
Sources:
law.justia.com/codes/new-york/2018/dom/article-10/170/
nysba.org/NYSBA/Practice%20Resources/Substantive%20Reports/PDF/10-31-02UMAFINALDISCLAIM.pdf