Unique Issues In A High Net Worth Divorce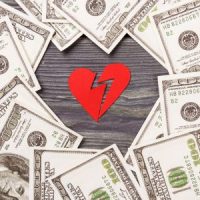 Any divorce case can present certain challenges, but the issues in cases that involve a high net worth of one or both parties are unique. A high net worth is usually defined as an individual with $1 million or more in liquid assets. Sometimes, high net worth is defined as couples who earned, or will earn, $300,000 in the current year, and who expect to earn the same salary the following year.
Due to this, the issues involved in high net worth divorce cases largely involve finances and the division of property. Below, our Long Island high asset divorce lawyer explains the most common issues that arise in these cases.
Deviation from Child and Spousal Support Guidelines
Both child and spousal support are calculated using certain guidelines and formulas. The factors taken into consideration for both are many, and include the specific needs of the child or spouse, as well as the income of each parent. When individuals earn an income that is higher than average, the formula and guidelines are sometimes not practical. Individuals may have to pay higher amounts of child support than would normally have been determined using the formula due to a higher standard of living.
A person's high net worth can also impact the amount of spousal support they will pay after a divorce. Typically, spousal support is only intended to prevent a divorce from causing financial hardship on the lower-earning party. When a person has a high net worth, the formula used may also be deviated from in order to allow the recipient to enjoy the lifestyle they had while still married.
Assets are More Likely to be Hidden
To protect certain assets from property division hearings, individuals with high net worth may try to hide them. Assets are hidden in a number of ways. A spouse may move money into an account that they are not named on, such as that of a friend or family member. Or, they may use cash to purchase expensive items, such as a vehicle or furniture. Regardless of how a spouse may try to hide assets, it is important to speak to a Long Island high asset divorce lawyer who can find them.
The Division of Professional Practices and Businesses
People with a high net worth often have their own professional practice or other business. Dividing these assets is more complicated than dividing income alone because the trajectory of a business is not as easy to predict. Projected growth, operating costs, and the current level of debt must all be taken into consideration when dividing a professional practice or business. The process is extremely complex and typically requires the help of a lawyer and financial expert.
Call Our High Asset Divorce Lawyer in Long Island for Sound Legal Advice
The above are just a few of the unique factors present in high net worth divorce cases. At the Law Office of Joshua Adam Kittenplan, P.C., our Long Island high asset divorce lawyer knows the challenges you may face, and how to overcome them. Call us now at 631-499-0606 or contact us online to schedule a free consultation and to obtain the legal advice you need.
Sources:
nycourts.gov/courthelp/family/spousalSupport.shtml
nycourts.gov/courthelp/family/childSupport.shtml